Introducing the all new TrommALL® MS2500 range. A small yet tough deck screen system which complements our existing trommel range. This machine is available in several models including our popular static version, pictured above, or the more independent wheeled version pictured below. Should you have requirements for an electrical version then talk to us today.
When on site, the MS2500 is easily manoeuvered using the TrommALL® "Lift Assist". This system works with all models in this range and makes this machine ideal for the smallest of work yards. To find out more contact us now.
Regardless of the version of the machine, we offer a wide range of mesh size from 100mm down to piano wire for a finer end product. All MS2500 machines come with 6ft x 6ft screen box and stand 10ft tall while in operation. These machines are designed and manufactured at our facility here in Ireland using only the recognised brand named parts. This ensures that you will always be able to secure any required spares needed, even in the most remote corners of the world.
All TrommALL® machines are constructed from laser cut steel to ensure precision, accuracy, strength, durability and extended machine life time, while working in the toughest environments. This is just a part of what goes into making all our TrommALL® range "Overbuilt to Outperform".
Operational length: 2.95M
Operational width: 2M
Operational height: 2.9M
Weight: 2.5* tonne (*Different models may vary)
Yanmar 10hp engine
From transport position to fully operational in under 4 minutes
Technische fiche
TrommALL 2500 Spec Sheet
Video's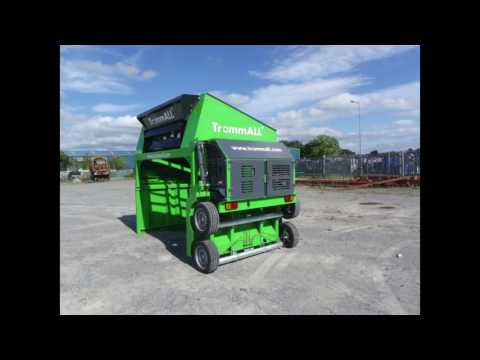 Deze machine liever kopen?
Dat kan. Bel naar Jo op 0475 84 31 49 om de mogelijkheden te bespreken. Of bekijk alle modellen die te koop staan: